If your home's roof is in desperate need of being replaced, you may be facing an expensive and time-consuming task. The cost to roof a house yourself can be anything between $2,000 and $6,000. Although that is a lot of money, professional roof installers can ask between $10,000 and $12,000. Clearly, if you can do it yourself, you can save a lot of money.
You have many different roofing options to choose from, and it's best to do a lot of research into what will suit your situation best. While you're looking into that, you can search for discount rubber roofing solutions and find ways to save even more money. Of course, you shouldn't skimp on your roof because that can lead to disaster, but wherever possible, you should do your best to cut costs and save money.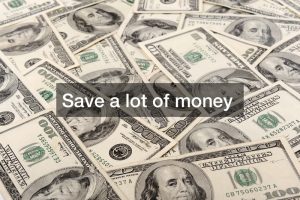 If you're not knowledgeable about installing roofs, you can look up tutorials and guidance videos. Search terms like 'DIY reshingle roof' on Google for insightful and useful videos to help you out. Also, try to find books that provide the information you need.